Product Description
Classic and a premium quality stereo earphone with built in mic makes a great replacement or backup set for your Apple devices & Androids cell phones that uses a 3.5mm jack. Stylish, Compact and Comfortable to wear and great sounding.
Easily switch from your music to take and end call
– Cord mounted microphone with single multifunction button
– Great sound quality and bass response
– Music Playback | Pause | Forward all features on single button
– Compatible to devices with 3.5mm auxiliary jack input
In-ear headphones
In-ear headphones are probably the most common type and are usually supplied with portable music players. They rest inside the ear canal and fit some people better than others. Typically quality is poorer than over-ear and on-ear designs, particularly at the base end. They are portable due to their size and also do a good job at preventing sound leakage.
Earbuds
Similar in size to in-ear headphones, earbuds are handy for listening to music while on the move. They sit outside the ear canal and don't fully seal your ear, meaning they are susceptible to sound leakage. Generally, these offer the worst audio experience out of the four types of headphones.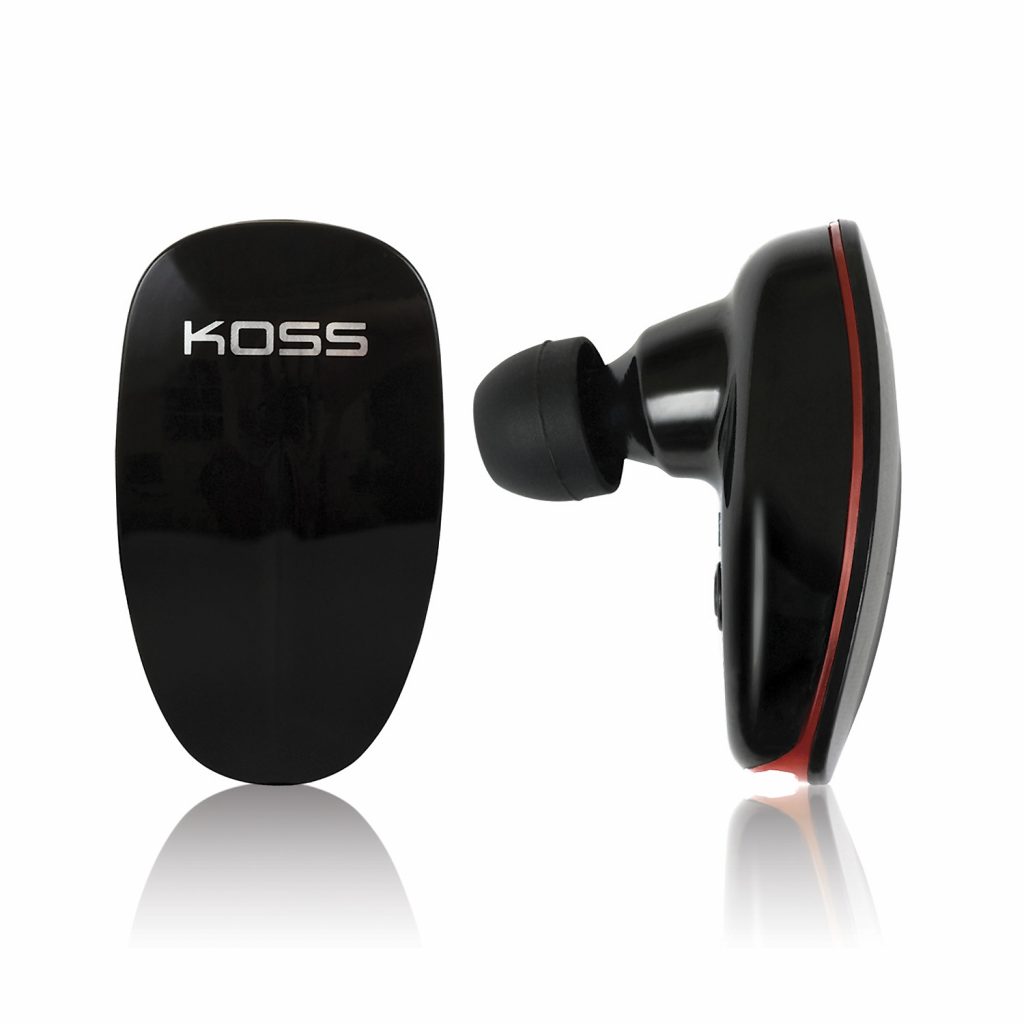 Sports headphones
Sport headphones are ideal for exercising, built to withstand the rigours of any workout. Not only are they built for comfort and portability, they are also designed to be water and sweat resistant. Some of the different sport headphone styles include in-ear, ear hook and neckband.
Monitor headphones
Monitor headphones or studio monitoring headphones are a specialist headphone, designed to be used by audio professionals, where accurate sounds produced are crucial. An example where this type of headphones would be used is in sound engineering or audio mixing. Comfort is also an important factor with these headphones, because they will be worn for long periods of time.
Open-back
This is when the back of the ear pads are not completely sealed off. This can provide a more natural sound but open-back headphones tend to leak more noise.
Closed-back
This is when the back of the ear pads are completely sealed off. They can sound a bit muffled, but are good at preventing sound leakage and blocking out unwanted noise.
Both designs have their pros and cons and it usually comes down to personal preference as to which ones to buy. That's why we recommended trying each type out in-store before buying.